Enjoy Charleston Festivals with Carolina Limo and Coach
Story by: Carolina Limo Editor
February 20, 2023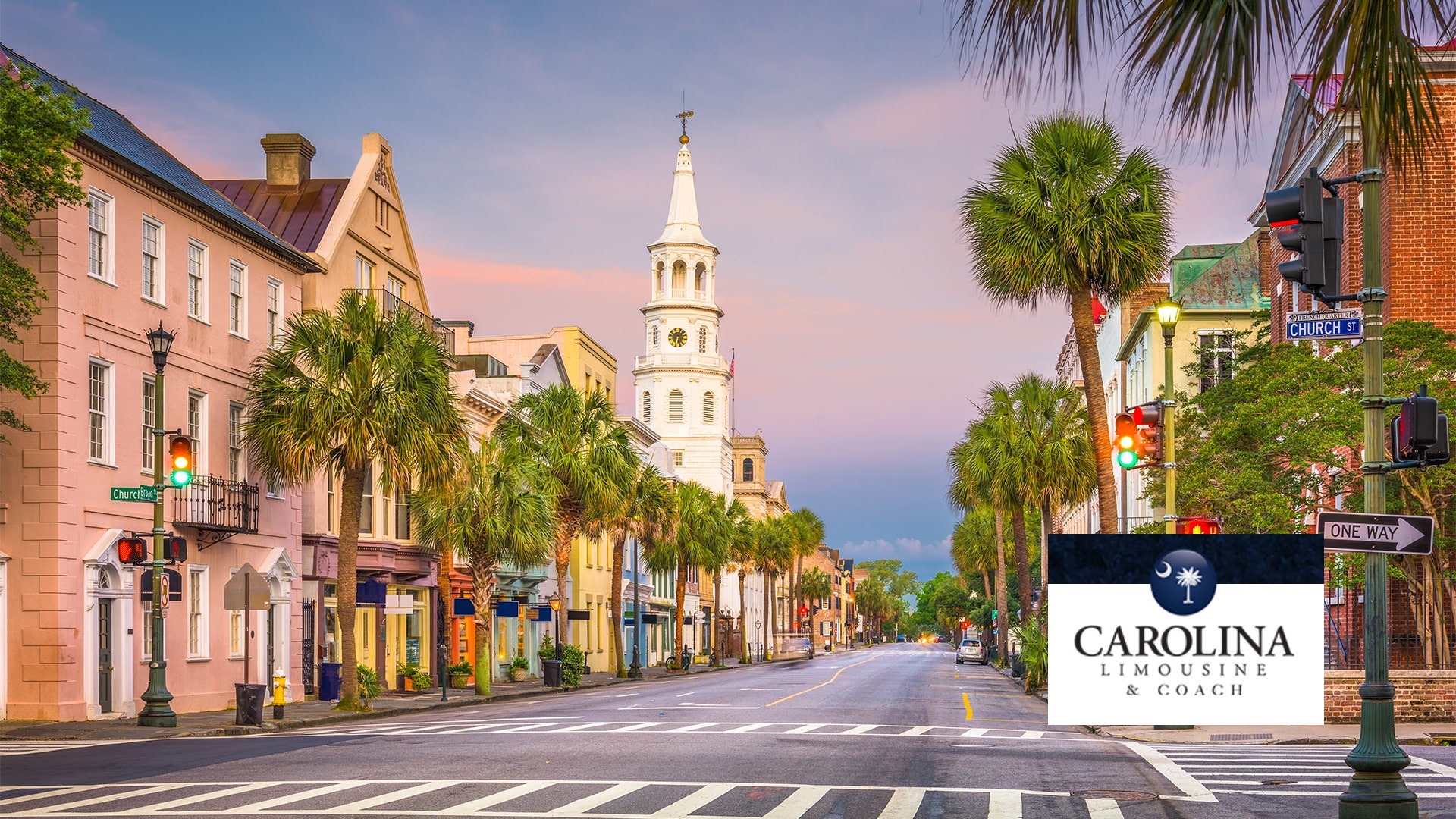 At Carolina Limousine and Coach, one of our great pleasures is to share with our guests the many exciting attractions and events in the places we call home. One highlight is the abundance of Charleston festivals of the cultural, culinary, historical, and entertainment varieties, which are held throughout the year in the Holy City. So, let's take a look at a few of the upcoming Charleston Festivals, and get set to mark your calendars!
February 17-19, 2023: The Southeastern Wildlife Exposition. SEWE celebrates the great outdoors through fine art, live entertainment, and special events. You'll experience the work of "over 500 artists & exhibitors, wildlife experts, guides, and more." Enjoy dozens of exhibits, lectures, and demonstrations at locations from the Gaillard to Brittlebank, and Marion Square to Johns Island.
March 1-5, 2023: Charleston Wine + Food. Since 2005, this delectable celebration has aimed to elevate Charleston's culinary brand through education, enrichment, and promotion of the Lowcountry's diverse dining and hospitality community. This is an annual event that features over one hundred restaurants and venues located across Charleston, North Charleston, Mt. Pleasant, Sullivan's Island, Johns Island, Kiawah Island, and Summerville. So, tie on your napkin and enjoy the flavor of the Lowcountry flavor along with premier chefs, food enthusiasts, artisans, winemakers, and authors from around the world.
March 15-April 16, 2023: Festival of Houses & Gardens. Ask any Charleston native or visitor to name something special about our fair city. "Lovely old homes and gardens" would be a popular reply! The 68th Annual festival invites you to experience grand old American architecture and artwork as you tour 150 Charleston homes and gardens from our 17th-century founding to the turn of the 20th century. In addition, there are exhibits, lectures, and Charleston history walks.
April 20-23, 2023: The 8th Charleston Jazz Festival. Since 2015, Charleston Jazz has presented an annual Festival that invites music lovers far and wide to celebrate Charleston's deep jazz heritage. This four-day event features performances by renowned local, regional, national, and international artists in clubs and theaters across the Peninsula and in North Charleston.
May 3-7, 2023: The North Charleston Arts Festival. This is a five-day schedule of events that highlights more than one hundred Charleston-area, regional, and national performers, and artists. You will enjoy visual arts, literature, photography, dance, theater, and crafts. It's a wide assortment of performances and exhibits spread across North Charleston venues, such as parks, libraries, community centers, and businesses. Every North Charleston visitor and native will find something to inspire and delight during this multi-disciplinary, multi-venue festival of the arts!
May 26-June 11, 2023: Spoleto Festival USA and Piccolo Spoleto Festival. Since 1977, Spoleto Festival USA has brought the finest in performing arts – including jazz, choral, symphony, and chamber music, as well as theater and opera – to venues across Charleston. For 17 days in the spring, shows and recitals call out to you from theaters, churches, and outdoor spaces around town.
Meanwhile, Piccolo Spoleto showcases art, music, and theater that might be considered less formal and more accessible. In fact, about half of the events are free of charge. In addition to music, dance, and theater, you can find cultural events and community celebrations, poetry readings, children's activities, craft shows, and film screenings.
Spoleto and Piccolo Spoleto are among the biggest attractions on the list of Charleston festivals. We entice you with only the basic information, but also with a promise to cover them in much greater detail in a future blog post.
Enjoy Charleston Festivals in Chauffeured Convenience!
As you can see, Charleston Festivals bring an absolute abundance of cultural fare to the Holy City. And tens of thousands travel here to enjoy it. So why not enjoy these events in style? When in Charleston, you can arrive in chauffeured luxury to that exclusive gallery opening, a night at the opera, or a cool jazz club uptown. Just contact Carolina Limousine and Coach by phone at (843) 294-5466 or by email at info@carolinalimo.net. And be sure to visit us on the web at CarolinaLimo.com!