Corporate America Counts on Carolina Limo and Coach!
Story by: Carolina Limo Editor
January 12, 2023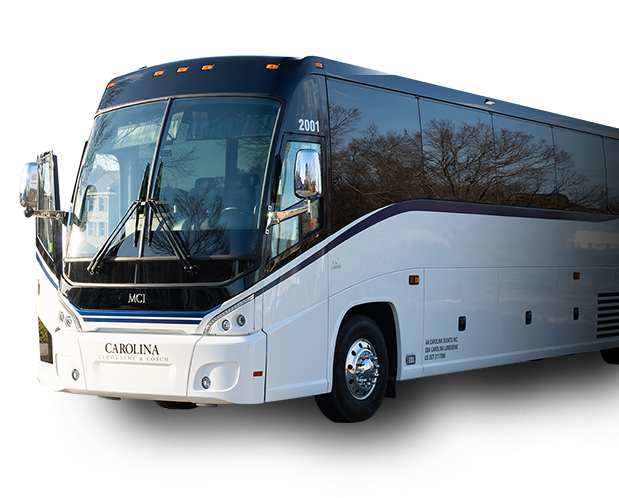 When in Charleston or Myrtle Beach SC, Corporate America turns to Carolina Limousine and Coach for its chauffeured travel needs!
As the business world continues its recovery from COVID and finds its bearings again, the Corporate Meeting begins to make its return. For executives and sales professionals, this is a great time for team building and goal setting. For the corporate meeting planner, it can be a less-than-magical occasion. Each general session, breakout, and meal for 300 is a pressure-filled atmosphere where plenty can go wrong.
This also includes chauffeured transportation, getting the whole crew to the RiverDogs, or the golf outing, safely and efficiently. Fortunately, this is one aspect of the business meeting where Corporate America can rest easy because Carolina Limo and Coach is behind the wheel!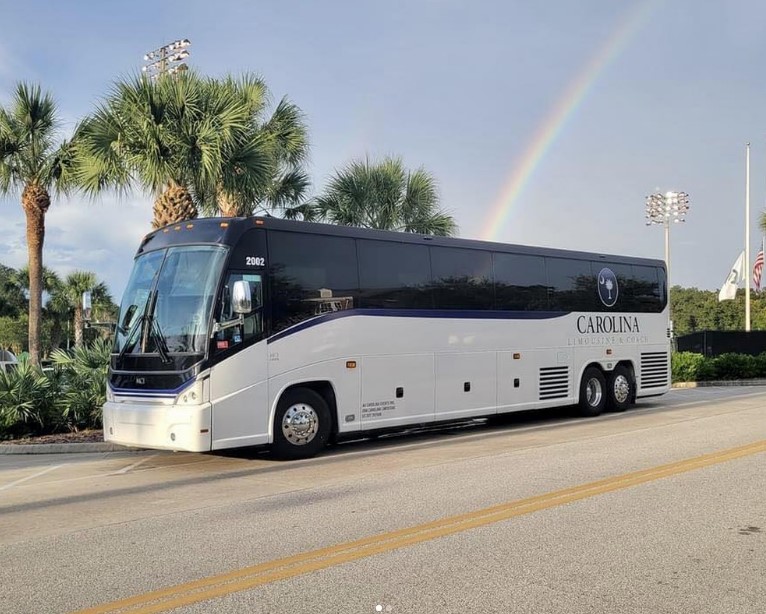 Carolina Limo and Coach: Duty of Care
When it comes to our fleet, our chauffeurs, and our logistics, Carolina Limo and Coach sums up the client experience with a simple phrase: Duty of Care. It's a desire to get it right, to sweat the details, and be accountable for our actions.
Logistical Excellence for Corporate America
It begins with logistics. Our logistics software takes the client through the entire process of the transaction, from first contact to follow-up. When you have completed your reservation, you receive confirmation in writing from our dispatch desk. Dispatch assigns a chauffeur, who is then introduced to the client. In the time leading up to your event, you will receive reminders to confirm that everything is still Go. On the day of your event, you receive GPS-accurate notice that your chauffeur is en route and when they have arrived on location. No more standing out in the hotel driveway nervously checking your watch!
Truly Professional Chauffeurs
For Carolina Limo chauffeurs, professional treatment and professional expectations yield professional results!
Our chauffeurs are a cut above, and we treat them that way. They assume a lot of responsibility when your people climb aboard. That's valuable cargo, and they never forget it. At the same time, our chauffeurs are subject to rigorous background checks and drug and alcohol testing. And they are trained in the finer points of customer service and etiquette. It's not just driving, but Hospitality!
The Freshest Fleet in the Market
From sedan to tour bus, the vehicle that arrives at your location is sure to impress. Carolina Limo fields the newest fleet in the market, with new vehicles coming online continually. In fact, the entire Charleston fleet includes 2022 models and newer, exclusively. Always gleaming, always clean, and always disinfected.
Reliable Turnkey Service Means Peace of Mind
The event planner from corporate America must deal with high expectations from executive row and from meeting attendees alike. This person needs to know that their chauffeured transportation provider understands this pressure and has the tools and the personnel to alleviate it.
If you are planning a corporate function in Charleston or Myrtle Beach SC, there is one choice for truly professional chauffeurs, logistical excellence, a comprehensive fleet offering, and a Duty of Care: Carolina Limousine and Coach. Contact us today!