Carolina Limousine & Coach: Setting the Standard
Story by: Carolina Limo Editor
December 30, 2022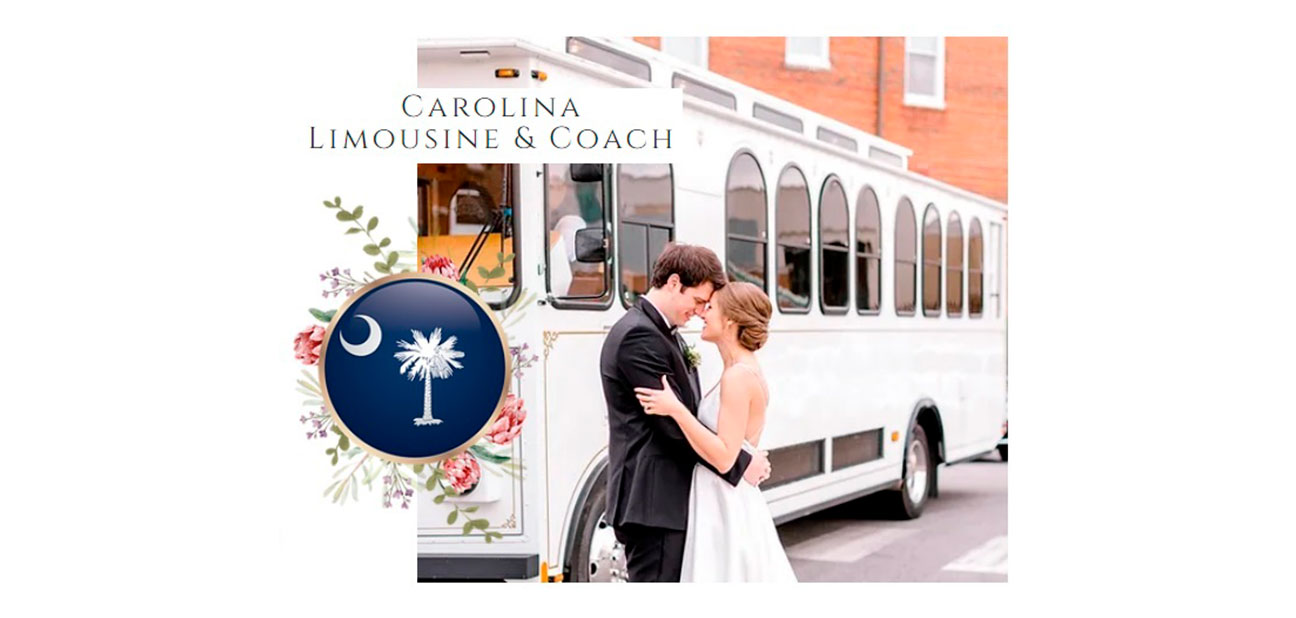 Carolina Limousine & Coach has enjoyed great success and growth chauffeuring our Charleston clients to and from the important events in their lives. In a few short years, we have earned the exclusive business of Charleston sports franchises such as the Stingrays, RiverDogs, and the Battery, as well as premier civic and cultural players such as the Charleston Wine and Food Festival and the Charleston Metro Chamber of Commerce.
Of course, when we aren't serving sports stars and American Presidents (as we did on Kiawah in 2022) we are serving loyal, satisfied Charlestonians like you. How does Carolina Limousine & Coach earn that loyalty? We invite you to read on and find out!
Unmatched Vehicle Selection
Carolina Limousine & Coach offers Charleston an unbeatable range of vehicle choices. From the classic white stretch limo; to luxury Continentals, Suburbans, Escalades, and Yukons; to executive coaches and shuttles accommodating 18-56 guests; to our very own custom-built, beautifully appointed Trolley car, the Carolina Limousine & Coach fleet is designed to complement every occasion, every size of party, and every budget.
Additionally, our fleet of limousines, coaches, and shuttles is the cleanest on the road. Before and after each trip, all our vehicles are deep cleaned, disinfected, and sanitized in a process recognized as an Industry Standard by Chauffeur Driven, a noted transportation industry publication.
Concierge-level Service
When you contact Carolina Limousine & Coach, the voice on the other end doesn't merely "take your order" or "book your trip." It's a consultation with an experienced sales professional who knows our comprehensive fleet, knows Charleston, and knows what guests like, based on years of chauffeuring clients for business and pleasure. Whether you know exactly what you want, or have no idea, our consultants will help you fashion the perfect package for your occasion. Once your plans are set, our superior logistics and transportation software take over, delivering regular reminders and updates as your event approaches.
Reliable, Professional Chauffeurs
Finally, on your special day, you will be greeted by a professional chauffeur truly worthy of the title. Carolina Limousine & Coach screens, hires, and trains only the safest, most conscientious chauffeurs on the streets of Charleston. Business or pleasure, luxury sedan or party coach, the driver's face will be the one you remember, no matter your occasion. We aim to make that lasting impression one of utmost service, hospitality, and personal safety.
Carolina Limousine & Coach: A Premium Experience
At Carolina Limousine & Coach, we realize that we aren't the only ones trying to make that lasting impression; the safety and enjoyment of your guests matter to you as well. With our pristine limos and coaches, experienced and conscientious chauffeurs, and flawlessly executed logistics, yours will be an occasion that sets the standard! For a limousine and coach service that strives to go beyond the ordinary, contact Carolina Limousine & Coach today!