Limousine Service for Corporate Events? Impressive!
Story by: Carolina Limo Editor
August 30, 2023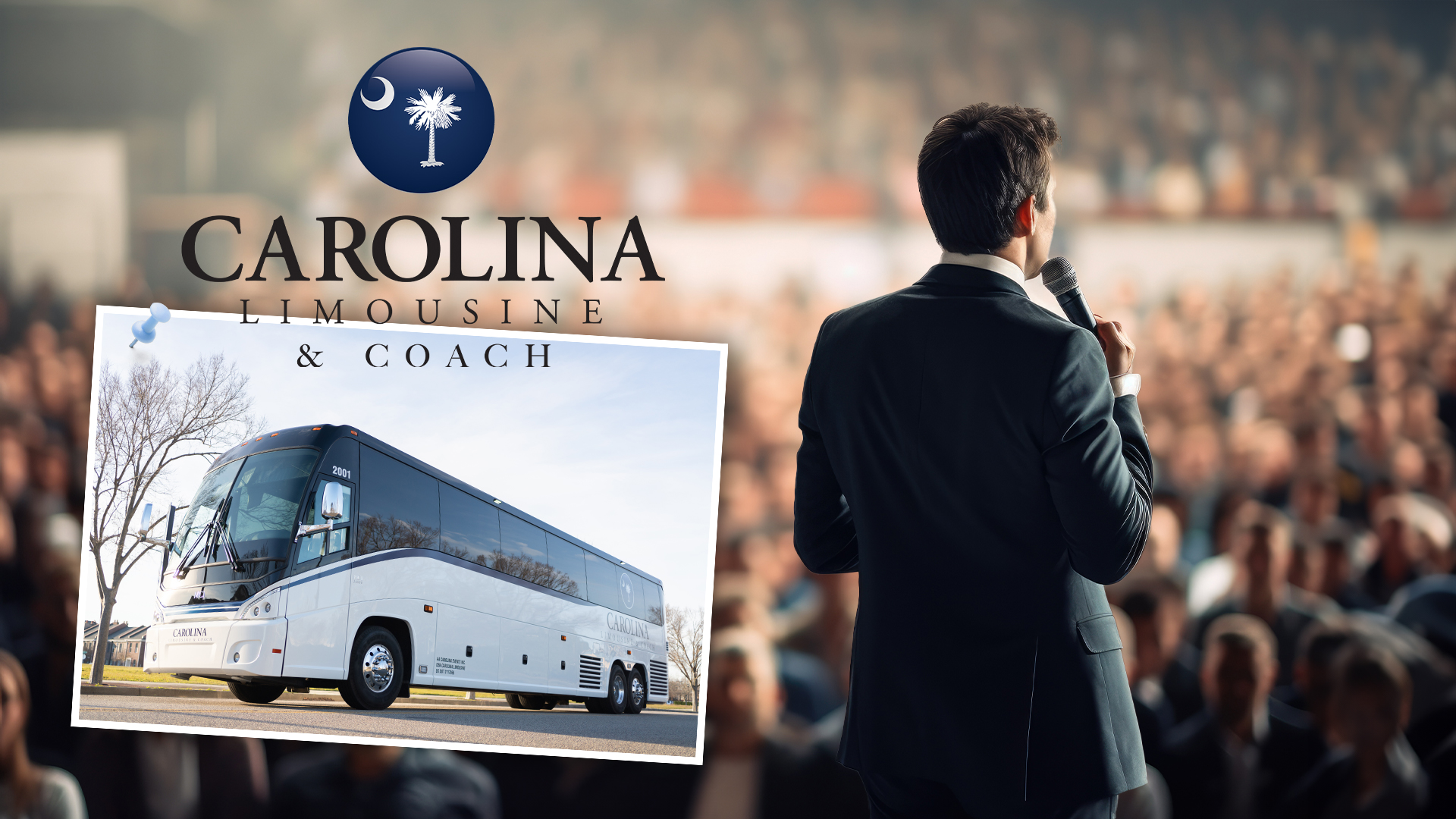 Carolina Limousine & Coach recognizes that corporate events carry many benefits for your organization, both internally and externally. They are an effective tool to build relationships, promote your brand, and generate leads. That is why they are making such a comeback in the post-COVID world!
But corporate events can also be a lot of work to plan and execute. Small group or large, the name of the game is Logistics. One of the best ways to make your corporate event a success is to hire a chauffeured transport or limousine service, such as the Eastern Seaboard's premier service, Carolina Limo & Coach!
Benefits of Hiring a Limousine Service for Corporate Events
Here are some of the benefits of hiring a limousine service for your next corporate event:
Convenience and flexibility: Limousine services can provide door-to-door transportation, so your guests can relax and enjoy the ride without having to worry about parking or traffic. Carolina Limo & Coach can accommodate a variety of group sizes, from small meetings to large galas.
Luxury and comfort: Limousines offer a luxurious and comfortable ride that will make your guests feel special. The Carolina Limo & Coach fleet of late-model beauties comes equipped with all the amenities you need for a relaxing and enjoyable journey, such as reclining seats, climate control, and entertainment systems.
Safety and security: Limousine services use professional chauffeurs who are trained to manage all types of road conditions. Our chauffeurs are fully vetted and observe our strict safety policies designed to ensure the well-being of their passengers.
Time savings: Limousine services can save you time by picking up and dropping off your guests at their desired destinations. With Carolina Limo, your party can focus on networking and enjoying the event, rather than worrying about transportation. For the event manager, this allows you to master the clock. The most effective way to ensure that everyone is in their seats ready to hear the Keynote is to deliver them door-to-door in a common mode of transportation. Carolina Limo & Coach means dependable on-time takeoff and arrival!  
Impress your guests: Hiring a chauffeured transportation service is a terrific way to show your guests that you value their safety, convenience, and time. It conveys the importance of your event. It will make an impression – especially on those satisfaction surveys!
In addition to these benefits, hiring a limousine service can also help you manage your budget. Limousine services often offer discounts for large groups or for multiple events. They can also help you save money on parking and traffic tickets. A Carolina Limousine & Coach sales representative will be happy to discuss these and other advantages available to Corporate Event Planners.
Corporate Event Logistics? Call the Pros!
If you are a corporate event planning pro – or the task has been thrust upon you – choose a chauffeured transportation provider that is highly experienced in the corporate scene. One that can effectively and efficiently manage your high stakes, high expectations, and high anxiety. In Charleston, Myrtle Beach, or Wilmington, we suggest Carolina Limousine & Coach, the limo company that is as eager to impress your party as YOU are! Start the conversation today by phone at (843) 294-5466 or by email at info@carolinalimo.net.